At Peak Medical Equipment we believe in the power of education, and the difference it can make in success with PAP therapy.
We offer sleep therapy experts to help patients adapt to life with PAP. This includes a thorough education and mask fitting session at the onset of sleep therapy and ongoing support with problems or issues that may arise.
We listen to patient's concerns and work closely with them to overcome any barriers to achieving optimal results.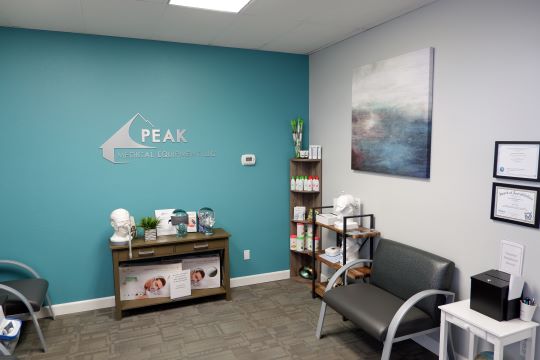 Our Departments
The following departments are here to answer any questions or concerns you may have.
Customer Support Department
907-331-3612 ext. 2
Call patient services about:
Scheduling/confirming an appointment
Obtaining a quote on equipment costs
Learning when you are eligible for equipment resupply
Placing an order
Setting up/discontinuing automatic equipment resupply
Clinical Sleep Specialist
907-331-3612 ext. 3
Call our sleep specialist about:
Equipment concerns
Reviewing sleep compliance and therapy data
Questions/concerns regarding to your sleep therapy experience
Billing Department
907-331-3612 ext. 4 & 5
Call billing about:
ext. 4
Paying your bill
Explaining/reviewing invoices
Updating Insurance information
ext. 5
Learning more about how your insurance covers your sleep therapy equipment
Reviewing co-pays and deductibles
Arranging a payment plan